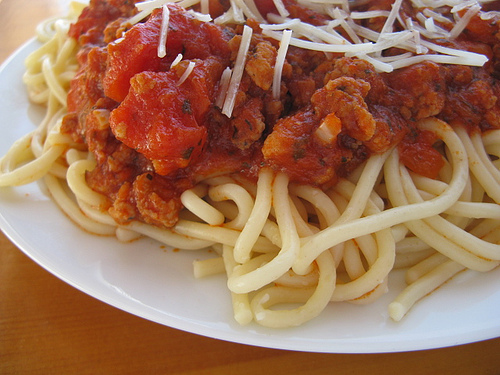 Today was productive! The day started early and went very well. Yesterday I make a huge batch of homemede spaghetti sauce which we had for dinner last night. Today I made 2 large batches of lasagna. I didn't cook them...I just put them together and froze them. It always makes me feel good to know there is a meal ready for another day.... a crazy day! And it really didn't take much time.
Last week I bought a huge bag of apples. We prefer a really crisp sweet apple...Gala or Fuji.....these were very tart and softer than we like to eat but......perfect for baking! Emily and I worked together to peel and slice the 20 pound bag. It didn't take very long and of course we had a great time together. I bought one of these handy dandy apple peelers...which is a great alternative to the expensive kind. We found it on clearance for $3.oo a few years ago and it works great. It doesn't slice them for you but it peels very well....and the kids love to crank it!
We put them in large bowls....sprinkled with a little sugar, cinnamon and a few pats of butter. We threw them in the microwave for 5 min......took them out stirred them and then another 5 min. We had 2 large batches of these....we let them cool and put them in freezer bags to use later for apple crisp.
Yes ,I know that my pictures are all out of whack!!! Our PC is going crazy and I am having to use Eric's lap top.....I can't make it work???? I do not have time to continue to fiddle with it:)